I wanted to tell you about my AWESOME trip to Hurricane Harbor today!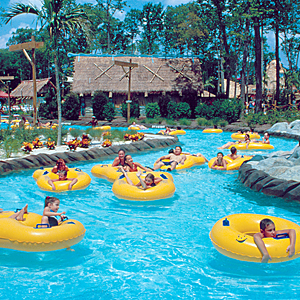 I havent gone in like years!! I know! Its a really fun waterpark like Six Flags and we rode tons of rides, went to the pool and waited for the big waves and went to LAZY RIVERS LOL
My favorite ride is the TORNADO!!!!
I loved it! I was so scared when I was in line and felt sad we were next, but the ride was AWESOME!! You guys should look up the ride!

We went around 10:45 and left at 3:00
We did ride rides that at the end you splash into 12 ft of water, which I was REALLY nervous about, but it was awesome!!
I can't believe it's over already! IDK why but sometimes when Im laying down real still I feel like Im floating on my back in the Lazy River LOL Weird I know!
I still kiinda smell like pool water.. but I wish we were still there UNTIL the rain started LOL
We basically rode lots of rides where you just slide down on a slide then at the end you splash, Like you're in the air after you're off the slide and you just splash into the water!!
The lines werent extrememly long but it still took awhile. Some rides you get to ride in a tube with a partner or 2 which were fun too!
I basically went with my little cousin, Kim, and my familiee
Wow!! I missed going to Hurricane Harbor alot!! 4 years later I got to go. YAYY!!! LOL